Benefits & Terms
MASTER WiZR - affordable quality.
MASTER WiZR is created to be a universal tool, catering to your communication needs in one, comprehensive platform. Specializing on the art of communication, it can be used to connect, share, and present for individual purposes as well as organizations of diverse needs and sizes.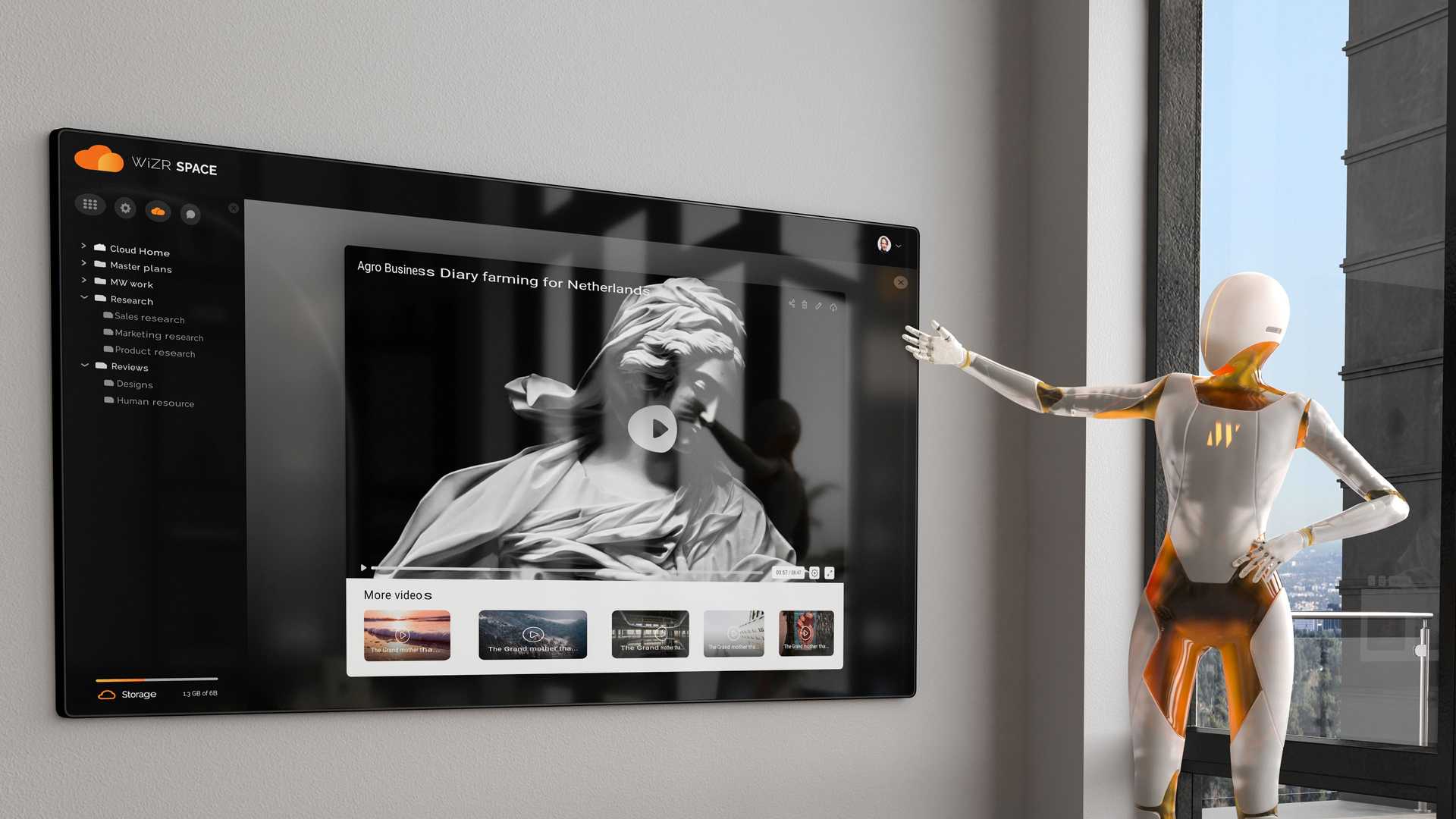 In-person, hybrid and virtual
The physical and the virtual have long emerged into one. Tools have not been able to keep up with this change. MASTER WiZR was built to bridge this gap by offering a tool that works in-person, hybrid and fully virtual environments.
The tool is a visionary approach to the future of work. Amongst many features, it is flexible in modes of presentations, offers creative spaces for meetings and conferences, has built-in interactive features, and customized visuals to highlight your work and presentations.
What Matters to You?
Benefits boosting productivitity and convenience
Save time by up to 10x
Easy information overview
Find material faster
Less customization
Increase reuse of content
Use elegant templates
Create presentations faster
Fewer & shorter meetings
Improve quality/value
Empower your employees
Consistent content
Create & share best practices
Graphic Designer level layouts
Better & more precise dialogue
Quality production at faster rates
Video automation
Improve cost/income
Boost productivity, less production
Save meeting time
Save on meeting travel
Always updated and available
Quicker sales cycles
Win more big projects
Communicate to investors
Content to use
Keynotes and presentations
Product and prices
Client statements and cases
On/offboarding material
Strategic material
Business plans and other plans
Excel work sheets
Benefits & Terms
MASTER WiZR - affordable quality.
When you want the competitive edge
Being first is somtimes more important than being best. By being a forerunner you can stand out, differentiate and enjoy being among the first to gain the unfair advantage that can be so crucial. Typical approach in sports so why not also in how you communicate?
Flexible License Programs
We are a software and services company and together we will tailor what works, matching any ambition levels.  
Individual licenses
Primarily intended for students, freelancers, and creatives. Sometimes one-license options come with some restrictions on uses and also are the least expensive, starting at 20 USD and higher.
Small corporate licenses
3-20 licenses can be used within departments, campaigns, divisions, or for the whole company. Simple and flat pricing. Our affordable Onboarding options are highly recommended and included with licenses greater than 10.
Corporate customization
Custom options are available. We will also discuss the benefits of master deck services, virtual backgrounds, branding assistance, and advanced content organization services. Our tailored follow-up programs will generate the biggest enterprise value creation and outcomes.
NGO and social responsibility
We will review various programs to support funding, campaigns, and custom support. We can review NGOs, universities, and governmental programs for highly attractive "getting-started" options.
Go for a trial run or go all in
Either way - we want you to have a great experience