Helping to create engaging, productive and profitable companies
MASTER WiZR is an international companydelivering a premium meeting and presentation system aiming to revolutionize how students, freelances, consultants, companies and organisations present and connect. Check our web page and get to know more through our hiring process. It is an opportunity to apply yourself intentionally and seeking to meet excellence in design and technical implementation.
Work Partner
Find the Job that fits your Life
We are looking for highly motivated individuals. We recruit both experienced and also students giving special talents and unparalleled opportunity to apply and grow new skills. You are both used to work independently and in teams. Driven, performance focused and look for working on software that is meant to make a difference in people's lives and careers - Democratizing Communications. Strong track record and resumes together with English and collaboration skills.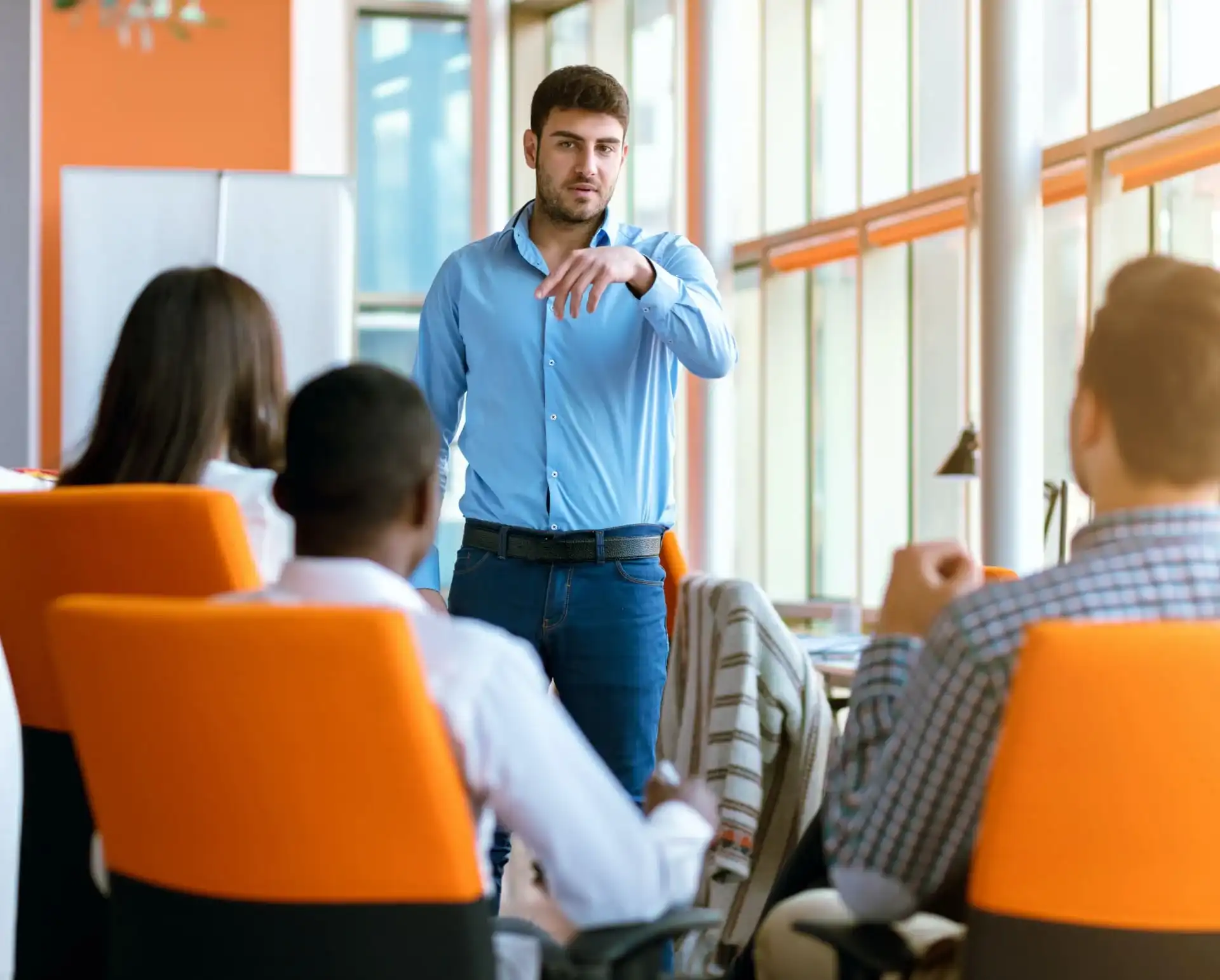 For the "Common Good" backed by Impact Investors
We are not a traditional software and communications partner, we strongly focus on values beyond traditional business targets.
Diversity a Superpower
We actively work on 4 continents and use the diversity in experience, background and skills to create a unique learning, innovation and digital workspace.
From 1% to the 99%
We take inspirations from how only the biggest companies can excel in their communications and bring more opportunities to shine professionally.
Partner-driven
With a Universal Communication Tool we need to think wide and ambitious. We empower organizations that have high goals for how the foster learning, growth and opportunity for their students and members.
Education Partner
With educational institutions we can collaborate and a broad range of areas:
Full time and part time jobs
Internships
Guest speakers
Half or full day events
E-learning courses
Real life course exercises
Beta user testing experience
Applied research
Integration of MW system in everyday work
Capacity building
Communications Partner
In addition to knowledge exchange and work opportunities, we are a Communications Partner.
MW Products
Video Conferencing
3D Spaces w/customizations
Premium White label Video Conf
MW Presentation Portal
MW Services
Branding-Brand-Boost
Presentation harmonization
Web and virtual presence
Strategic communications
Institutions
Empowering special missions to excel in ways to connect and communicate
Universities/colleges
Collaborating with workshops, materials, job opportunities and knowledge exchange with:
Universities
Colleges
Course providers
Specialized schools
NGOs
Supporting in strategic missions, projects and activities to support work opportunity, knowledge exchange and personal growth opportunities
Green tech
People rights
Empowerment
Charity
Special interest organizations
Doing joint events, supporting on campaigns and value-added member benefits to:
Business associations
Specialty clusters/community
R&D centers
Chamber of Commerce
Experience a little WiZR magic with a free trial. No obligation. Our self-guided tutorial will have you up and running in minutes.